Nothing says 'I love your work' more than delicious, healthy juices for your staff to pick away at! Give your staff the gift of health, and be the 'cool' boss ;)


Simply order our 2 pre-packed options of either 12 or 24 x 350ml bottles of juice!!
Fuel your staff with fresh, additive and preservative free awesomeness in a bottle!


THE 12 PACK 'OFFICE SHOUT'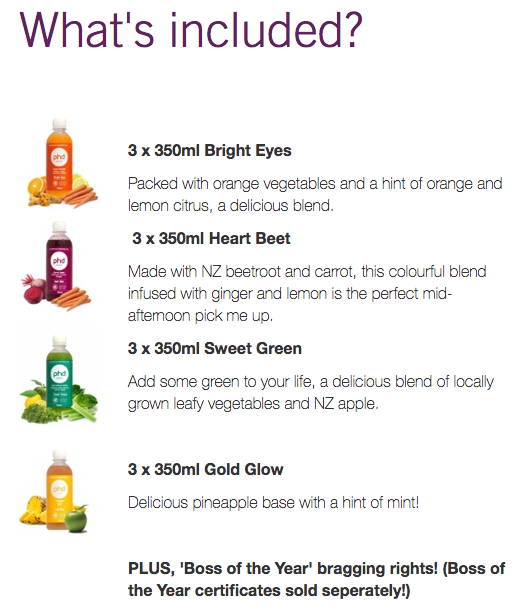 THE 24 PACK 'OFFICE SHOUT'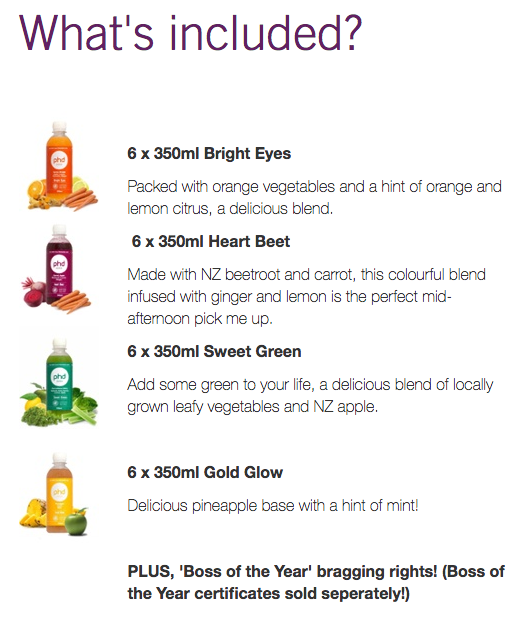 WANT WEEKLY OR MONTHLY DELIVERY?
Save time and money with our Replenish Subscription program. Just visit the following page and simply add your favourites... then select recurring order in the cart options to receive a discount!
SUBSCIPTION ORDERS