3-Day PHD ResetMe with Cashew Dream
The PHD ResetMe Cleanse is the ideal way to experience a raw juice cleanse for the first time. 
6 x Bottles per day
18 x 500ml bottles of cold pressed handcrafted juice 
Ebook Juice Cleanse Journey Guide
Email Support

NEW **** NEW **** NEW ****

Plus , we have included FREE...

Your 30 minute Yoga Class with Abbylee, 'Flow with Abbylee' in the comfort of your own home.
Daily 'Positive Intentions' - 2 minute audio focusing on the positivity
A personal PT Session with Katie Parsons, designed to elevate your heart rate and get a good sweat on with simple bodyweight exercises! No equipment required.
5 Minute  'Connect' calm breathing exercise - Join Abbylee for a 5 minute time out, reconnect with that which is most important, breathing!
Daily order (approximate times):
8am - Pure Green
10am - Yellow Hit
12:30pm - Red Beet
2:30pm - Zesty Lemonade
4:30pm - Pure Green
7pm - Cashew Dream
3-Day PHD ResetMe with Cashew Dream

So, how does it work?


Eat well, get active and be mindful! A 3-day 'time-out' from processed food!


We take you on a 3 day journey consisting of delicious natural and nutritionally packed juice and salads, cutting out ANY processed food, nasty fillers, additives or preservatives! Building better habits for your weight management goals.


PLUS we include, absolutely FREE a personal yoga class, bodyweight exercise routine over your three days.


We have also included for you, absolutely free, 2 minute, daily motivation audio clips to listen to on the way to work. Start your day with a inspirational and powerful intention!


Plant Based? Sure is!, nothing but delicious wholefood nutrition from mother nature!


Daily Calories - Just shy of 2000, Protein - Plenty! Fibre - Loads!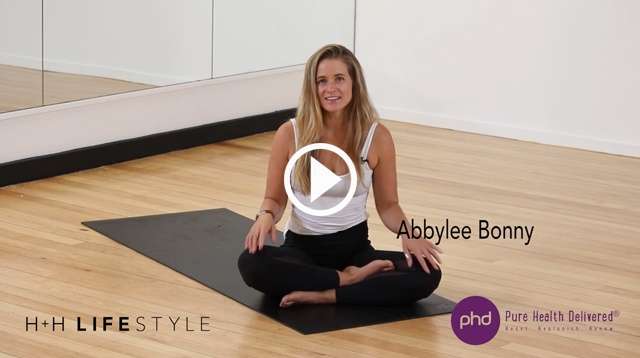 4 x Bottles per day
18 x 500ml bottles of cold pressed handcrafted juice
Ebook Juice Cleanse Journey Guide
FREE Daily Movement videos Join Abbylee and Katie online for your personal, Yoga Breathing and Bodyweight PT sessions!
FREE Morning Motivation Audio Clips, Abbylee's Positive Intentions, designed to exercise your mind and create absolute positivity for your day!
Email Support